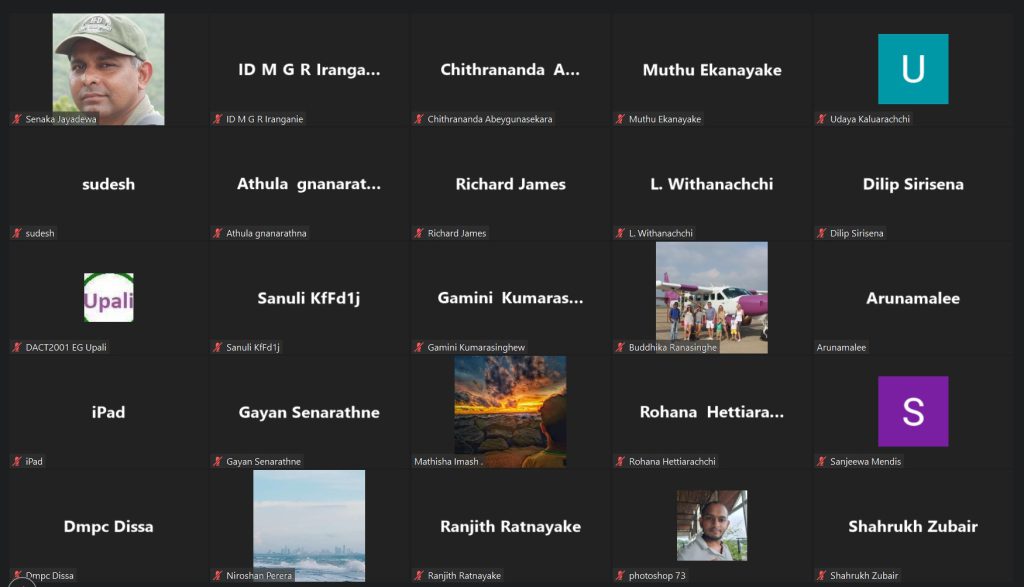 Human settlements of Sri Lanka
The Sri Lanka Institute of National Tourist Guide Lecturers held an online lecture on Human Settlements in Sri Lanka on the 30th of October 2022. It was conducted by Mr. Don Anil Munasinghe, who is a member of our institute. Mr Munasinghe has completed his higher studies in the Russian Federation and bears Postgraduate Diplomas in Palaeobiodiversity as well as Archaeology and Cultural Tourism from the Postgraduate Institute of Archaeology (PGIAR), University of Kelaniya.
The lecture was successfully conducted with the participation of more than 70 members. It enlightened the participants on many vital and unknown facts about the early human settlements of Sri Lanka. Based on the "Out of Africa" theory, the lecturer traced the trail of the humans' odyssey from Africa to the other continents. He went on to elucidate the way our great ancestors built up their settlements in various locations in Sri Lanka.
As the Sri Lanka Institute of National Tourist Guide Lecturers, we would like to express our sincere gratitude to Mr. Munasinghe for this valuable lecture and the time and effort he dedicated to it. No less thanks are due to all the members who participated in the event.