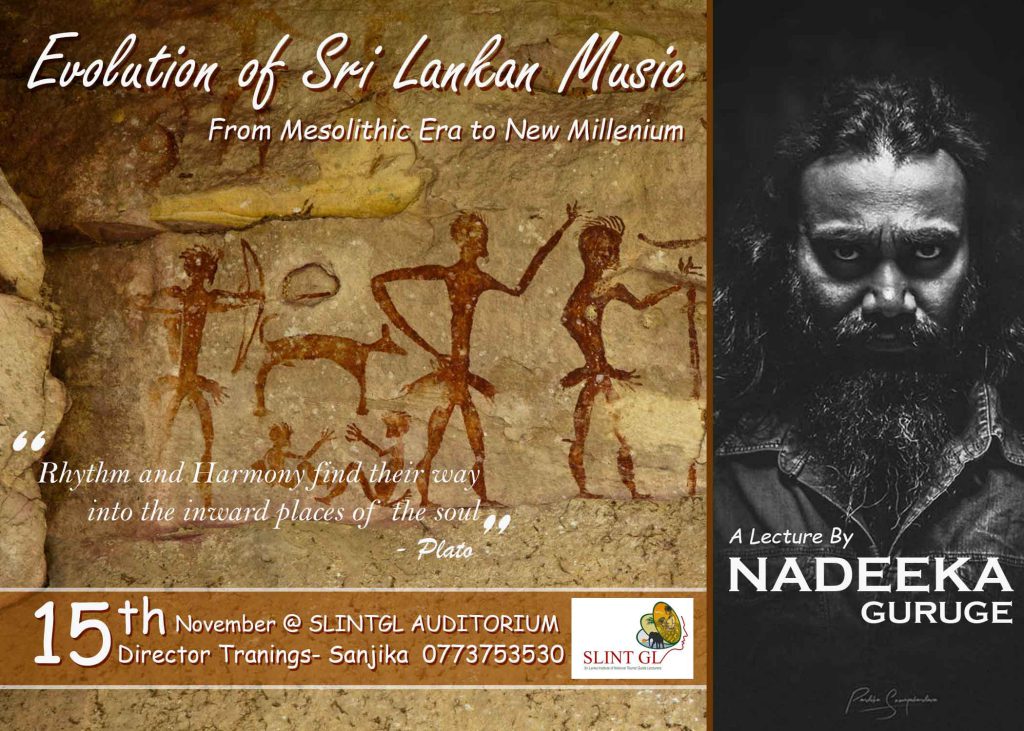 *Evolution of Sri Lankan musical elements from the Mesolithic era to the New Millennium.
*Was Balangoda Man attuned to music?
*Trends and changes in local music forms through the ages.
Lecture and Discourse by Mr. Nadika Guruge on 15 th Nov. 2023.
Venue: SLINTGL Auditorium at 9.00am onwards.
Please confirm your participation by filling out the Google form .
Sanjika 0773753530
Janaka 0770713192