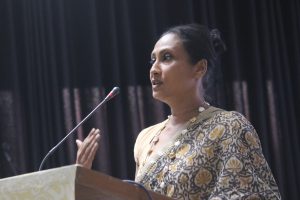 Sri Lanka Tourism Development Authority (SLTDA) will review increasing the daily fee of chauffer guides and site guides to USD 35, Sri Lanka Tourism Chairperson Kimarli Fernando said.
"The current discussion (of USD 35 increment) is for national guides. The Board is in discussion with all the guides now," Fernando said adding that the proposal is still under discussion.
Registered tour guides now receive a minimum fee of Rs.2,500 per day. If the proposed increment is approved by the Tourist Board the daily fee of national guides (later chauffeur and site guides) will increase to about Rs. 6,500 from April 30, 2021. For many years, national guides, chauffeur guides, area guides and site guides were in limbo when their pleas for a fee increment was not regarded by the stakeholders concerned.